Solid Link Building For Lawyers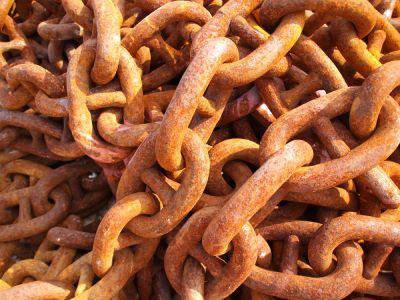 As an SEO Advisor, it is my job to help my clients find easy ways to implement their link building strategies.
To make it simple, I have come up with five popular types of links that can help raise your website's SEO rankings, while directing more traffic to your site:
Authoritative Domain Links
An authoritative website is one that is considered an authority in their field or niche subject. A good example of this is nytimes.com. It is a gold mine of information related to current events and news related to and sought about by the people of New York.

Can also be quickly reco

gnized as authoritative if they are government sites (.gov) or government recognized educational sites (.edu). These have high ratings for your link building strategies.
Domain Volume Links
Getting your links in volumes can be helpful to your link building strategies. This does not apply to getting a large volume of links from one website. You want to get smaller amounts of links for a volume of different websites. IE, one backlink each from 50 different sites.

Search engines give higher ratings to sites with relevant backlinks from various sources. They want to see that numerous different sites find your content relevant and important. The more different sources sharing your content, the higher your ratings.
Deep Links
Deep links are links to specific images or pages on your website, as opposed to linking directly to your home page. They tell search engines that there is quality content located throughout your entire site, not just the main page.

Deep linking builds your keyword relevancy. It is impossible to include every relevant keyword on your home page. Well, not if you want your home page to look and feel user-friendly. By including deep links to other pages, such as blog posts and articles, you increase the popularity and search engine rankings of those keywords, as well.
Local Links
Many small business owners get so focused on international online link building that they completely forget about their local customers. They are still important to your business, even as your website continues to gain more traffic. Remember to concentrate on local links too when implementing your link building strategies.

Local links help to build your SEO rankings with quality backlinks. These type of authoritative links are much easier to get because local authorities like working with local small businesses. Some of these authoritative sites can include your Chamber of Commerce, local chapter of the Better Business Bureau, local business directories, such as yellowpages.com or superpages.com, or local libraries and clubs. Some charge a small fee for quality backlinks. Some will be willing to agree to a local link exchange program with you.
Anchor Text Links
Anchor text links are amazing for

link building strategies

. They are currently considered one of the most almighty tools of SEO rankings.

Visibly, on the screen, they say exactly what you want them to say. Underneath, they are actually a direct link to a relevant web page online. This increases the popularity of the keywords you choose to anchor the link to, raising the rankings of the site itself.
Start Building Now
Coming up with just the right strategy for your link building campaign is not as difficult as it may seem. The way you go about implementing the strategy you choose can be simple, as well. The whole point is to try to get the highest possible search engine ratings based on your link building strategies. Use these five simple tips to get your started.
Learn More About Content Marketing......FREE E-Book " An Introduction To Content Marketing", just click on the book below.